Professional Service Contracts (PPCS)
Contracts that include technical or unique functions performed by companies, independent contractors, or consultants whose occupation is the rendering of such services constitutes professional, personal, consulting, and social services (PPCS).
Please be advised that all guidelines are for the processing of University's Professional, Personal, Consulting and Social services contracts ("Professional Services" or "PPCS Contracts") that comply with Louisiana laws, rules and regulations (R.S. 39:1551-1755 and Louisiana Procurement Code Title 34, Part V and Act 87 of 2015).
Types of Professional Services Contracts
Professional
Personal
Consulting
Social Services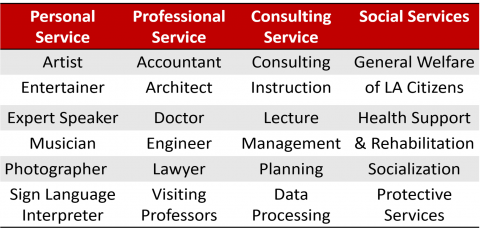 The contract process starts with entering a Banner Requisition for the services.  Required documentation, based on the type of contract and total dollar amount of contract, must be attached to the Banner Requisition. Contract approval could take up to sixty (60) days, depending on the dollar amount of the contract and the reviews and approvals required from other University offices or from other state agencies.
PROCESS FLOWCHART
Based on total amount of requisition:
NOTE:  All dollar limits are for same services within a twelve (12) month period.
Purchasing will submit the contract to the Contractor via DocuSign for contract signature, copying the department to help expedite.  Due to electronic signature process, Contractor's email must be provided.
After the contract is completed a contract evaluation form is to be completed and turned in to Purchasing.
Professional, Personal, Consulting, and Social Services (PPCS) Contracts Forum from February 16, 2016.